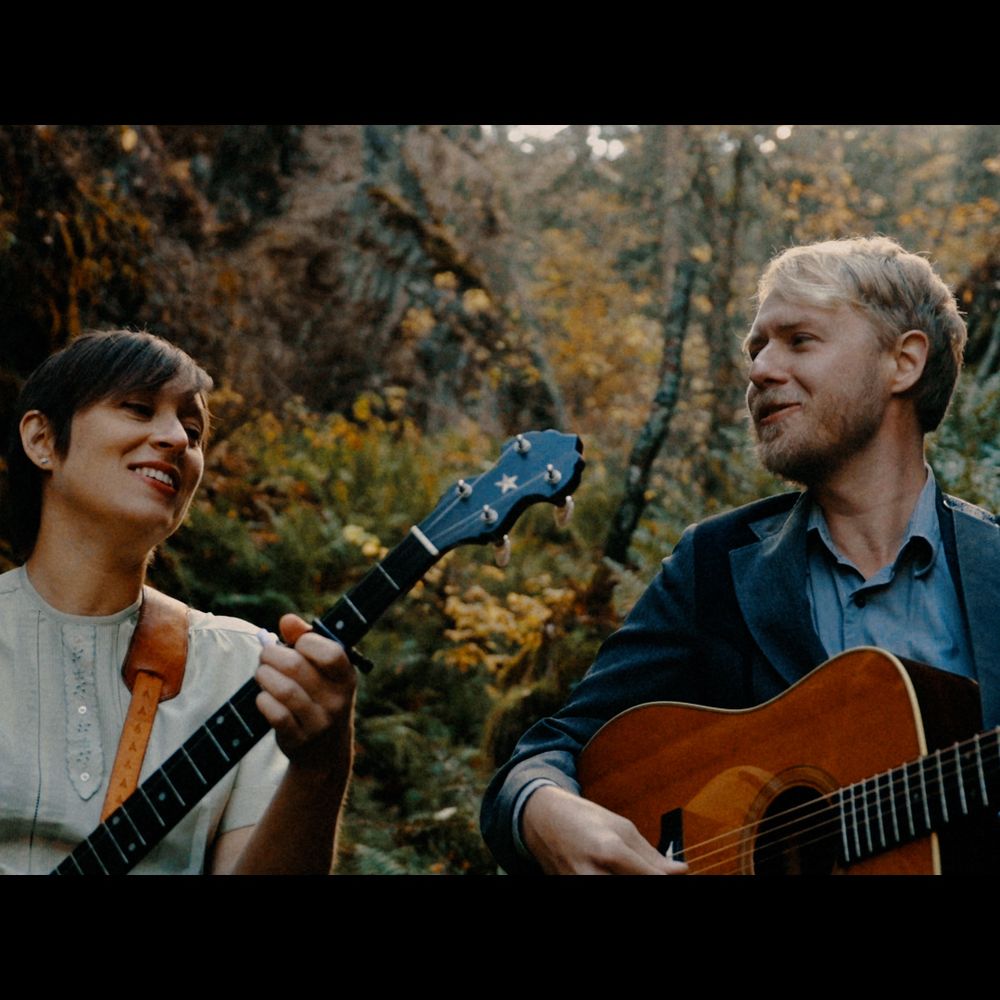 Humbletown is a folk/bluegrass duo featuring Morgan Carnes on clawhammer banjo and Dylan Lewis on flatpick guitar and mandolin. The duo primarily writes their own songs in eclectic styles but also plays traditional songs, fiddle tunes, and folk and country covers. The duo prides itself on unique harmonies and vibrant traditional and improvisational instrumentals. They have shared the stage with Trout Steak Revival, Woodbelly, Charlie Parr, Jalan Crossland, and John Craigie. They have performed at Revival Music Festival and at the Telluride Bluegrass Band Competition. They also won the 2018 South Dakota Folk Off contest.
While they primarily play as a duo, they often play as a full band featuring upright bass, fiddle, and cello. The full band brings an energetic and dynamic performance, featuring awe-inspiring instrumentalists and added vocal harmonies.
Image by Destyn Humann
"The musicianship is stellar"  
-John Apice, Americana Highways 
"Morgan Carnes sings with a voice that is completely unique. She has a clarity that reminds one of placid water that brings the joy of being able to understand every word." 
-Maria Beth, Sunrise Meanderings
"Mixing genres such as bluegrass style playing, Americana, and excellent guitar solos to uplift your mood"
-Damien Reid, Illustrate Magazine  
 "It's entertaining music that's well-thought-out & performed. You can almost smell the dew on the grass & the coffee on the stove. Nice stuff."
-John Apice, Americana Highways 
"full of truly blissful energy and a sea of emotions"
-Gifted Balance Records
"It is very encouraging and to be applauded that two young American musicians can compose brand new bluegrass songs that still have a hint of cozy 'old time' music about them. 'Humbletown' is a nice addition to the traditional music genre and we suspect that we will be offered more beautiful things from this duo in the coming years."
-Valsam, Rootstime Belgium